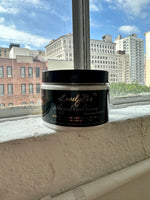 NEW Curl in town!
New curl in town! LovelyB's Whipped Curl Cream, your new bestie! Eliminate dry, brittle hair with LovelyB's Whipped Curl Cream. Instantly moisturizes strands leaving curls and coils soft and defined. Packed with vitamins, minerals, and fatty acids, hair and scalp are left nourished and hydrated while promoting healthier, shinier hair with a soft hold for lasting styles. Releasing July 5th!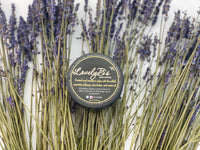 Slay Honey Slay!
Whether you're creating art, finishing up a silk press or perfecting a no gel sleek pony, you can't go wrong with LovelyB's Edge Control. See what the buzz is all about with LovelyB's Edge Control!
Oh Honey!
The deep conditioner that your wash day has been missing! The perfect balance of moisture and protein to help repair and restore dehydrated strands! (psssh and between us...the slip is Ahhh-mazing! )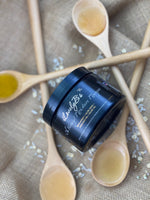 Leave it bee...
The daily dose of moisture all hair craves with a dab of rice & oat protein to help protect the hair from daily environmental damage while conditioning, strengthening, and repairing.